The 100 Days Art Pops Collection Blog Hop, Giveaway and Tutorial
I'm Having a blog hop!
To celebrate the launch of my new 100 Days ART POPS™ Collection I'm giving away not one, but two awesome prizes for this blog hop! Tweet That!
Prizes
•Three spots in my new online class, FABRILAGE that opens on September 13.
•One set of the Digital 100 Days ART POPS™ Collection to one of my lucky readers!
•Five additional sets of the Digital 100 Days ART POPS™ Collection for each of the other blogs in the hop.

Be sure to visit the other blogs in the hop and leave a comment to increase your chances!!
What are Art Pops™?
ART POPS™ are the mixed media art pieces inspired by the whimsical, saturated pages of my art journals. ART POPS™ provide bold and fanciful POPS of COLOR for your favorite projects including Project Life, Mail Art, Art Journaling and much more. Rock your world with ART POPS™!
How do you enter?
I'm glad you asked! All you have to do to enter is comment on this blog post and then keep on hopping across to all of the Design Team member's posts, leave a comment on them and be entered with more chances to win. Giveaway closes on Monday, September 11 @ 5:00PMEST.
Where do I go?
Here are the links to all of the amazing Design Team Projects so be sure to visit all of them, leave a comment and increase your chances of winning!
Blog Hop Schedule
Roben-Marie Smith - That's Me!
Want a Little Peek of the FABRILAGE Workshop?
Okay,you talked me into it!
Video Project Featured Supplies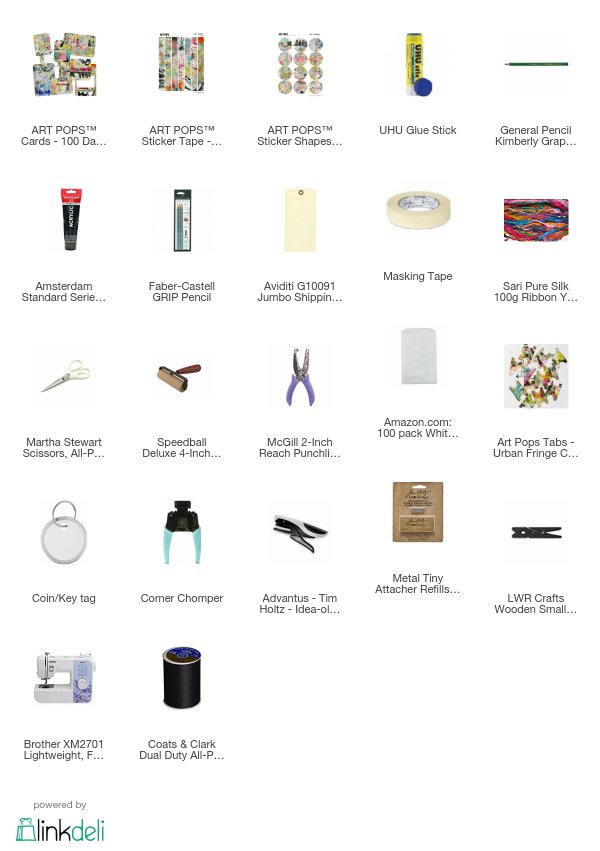 Blog Hop Winners
Fabrilage Workshop:
Denise, Lindy and Cathy
100 Days Art Pops™:
Jill R., Suzanne R., Funky Peacock Studios, Beth P.,
Cre8tive Cathy and Robyn W.